We are the boutique service that offers you to live the Barcelona style to the fullest.
We are lovers of Barcelona and we want you to be as passionate as we are, especially when you feel the light of the Mediterranean when you wake up every morning and the sea breeze on tapas afternoons with friends
In 1840 Serviced Apartments we offer the best apartments with services to live 100% the lifestyle of Barcelona. In a privileged location, overlooking the sea and a few meters from the Gothic and Borne, our 23 apartments are unique, built in 1840 by the family of current and completely renovated owners. In addition to offering the usual services, we connect our guests with Barcelona.
We form a diverse, open and multicultural team like Barcelona itself. We come with our dreams from Chile, Argentina, Peru, Colombia, Venezuela, Bolivia, Lithuania, Basque Country and Catalonia, of course. We are lovers of this city, so we respect and care for it:
We use "Hola Luz" green energy, from renewable sources, we promote responsible consumption practices in our apartments and we maintain agreements with organic product brands without polluting agents for our amenities.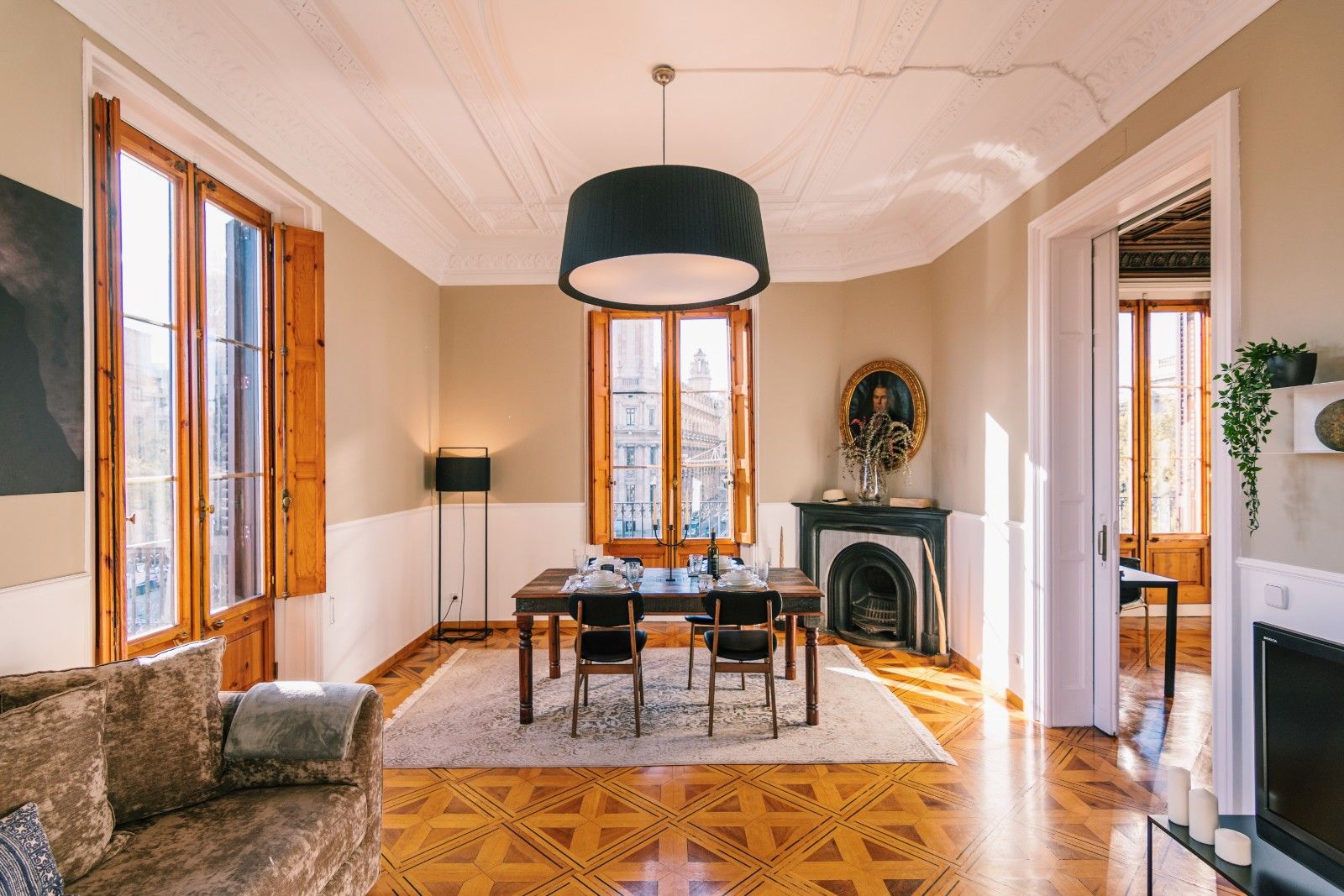 1840 Apartments is a unique stay.
The team behind 1840 Apartments is highly professional. We have extensive experience in apartment management and we are very well prepared to provide you with the best service. In addition to the owners, our staff is enthusiastic, friendly and highly qualified, always willing to make you feel at home.
"Stay with us and dare to live extraordinary experiences"